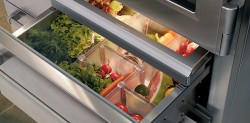 Since 1972, Raynor Appliance Service has been providing some of the best residential appliance repair service in the Smithtown area. Whether you need refrigerator repair, dishwasher repair, or washer/dryer repair, we want to be your full-service appliance repair company. As an NYC Department of Consumer Affairs–licensed business, we're committed to top-notch workmanship on all brands and models. We also care about finding an appointment time that works for you, showing up promptly, and working efficiently until the job is done. And, thanks to our one-year warranty on all appliance repair labor and parts, you can trust that if something malfunctions following repairs, your Raynor Appliance Service professional will come back to figure out what went wrong!
Call us today to discuss:
Refrigerator repair
Dishwasher repair
Oven repair
Washing machine repair
Dryer repair
Garbage disposal repair
Microwave repair
Trash compactor repair
Wine cooler repair
Ice maker repair
And more!
One of our company's specialties is high-end appliance repair. When you need Thermador oven repair, Bosch dishwasher repair, or Sub-Zero or Viking refrigerator repair, Raynor Appliance Service is the team to call. Our licensed, insured, and bonded appliance repair service experts have the knowledge and experience to treat your high-end appliance with the care and respect it deserves. Don't trust your Thermador oven or Sub-Zero refrigerator to anyone less than the best!
At Raynor Appliance Service, we aren't just interested in fixing problems. We also want to keep appliance issues from happening in the first place. That's why we offer service and maintenance contracts to cover up to five appliance appointments a year. Bring us in to clean your appliances and give them regular tune-ups, to avoid serious malfunctions down the line.
Raynor Appliance Service works seven days a week and also offers emergency services. We're there when you need us! In addition to offering superior craftsmanship and friendly, knowledgeable customer service, we strive to give you some of the lowest prices in the Smithtown area for appliance repairs. High-quality repairs, affordable service, experienced technicians, and a great warranty package—what's not to love?
Garbage Disposal Repair
Unlike some appliance repair companies, Raynor Appliance Service is able to tackle certain small appliance repairs, including garbage disposal repair. If your garbage disposal is clogged, leaking, or simply not working, we'll send a member of our team out to resolve the issue. Garbage disposal repairs are generally much less expensive than purchasing a new unit, so we can help you save. When you hire Raynor Appliance Service as your go-to garbage disposals repair technician, you can trust that you're getting our best work, every time.
Microwave Repair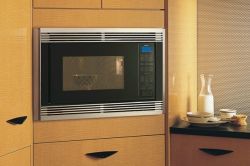 Whether you have an over-the-range microwave or a stand-alone unit, Raynor Appliance Service can get it working properly again. Our microwave repair team is ready to work on high-end and budget models alike. We understand that your over-the-range microwave is a key component in your kitchen; in today's busy world, every family can benefit from quick heating capabilities. When you call us for microwave oven repair, we'll come to your home or commercial space as soon as we can. Let us solve your microwave problems.
Trash Compactor Repair
A trash compactor helps you minimize the size of your household or office waste—and cuts down on your trips out to the dumpster or curb. Raynor Appliance Service is proud to include trash compactor repair among our service offerings. Whether you need new trash compactor parts or simply need to tighten or tweak existing components, we're there for you. Why live with a broken trash compactor when you can call in our team for trash compactor parts and compactor repair?
Wine Cooler Repair
A wine cooler might be a luxury item, but that doesn't mean it isn't frustrating and inconvenient when it breaks down. Unlike other area appliance repair companies, Raynor Appliance Service offers wine cooler repair. We're familiar with a variety of brands, so if you need Haier wine cooler repair or Danby wine cooler repair, look no further than our expert technicians. We take wine cooler repairs seriously.
Ice Maker Repair
An ice maker that stops making ice is just taking up valuable kitchen space. Stay cool by calling in the ice maker repair pros at Raynor Appliance Service. We can repair an ice maker that's part of your fridge or one that's a stand-alone unit. Call or e-mail our office today to discuss the icemaker repair you need!