A broken washing machine is almost worse than no washing machine at all. You might find yourself washing clothes and linens twice to get them truly clean. You might end up mopping the laundry room floor after the washing machine leaks everywhere. And then there's the hazard to your delicate items, which can get ruined in a washer that's not functioning the way you need it to. Save your time, your clothes, and your sanity by calling in the washing machine repair pros at Raynor Appliance Service at the first sign of trouble. We've got more than 40 years of experience in the washer/dryer repair industry, and we're ready to put that experience to work in your home!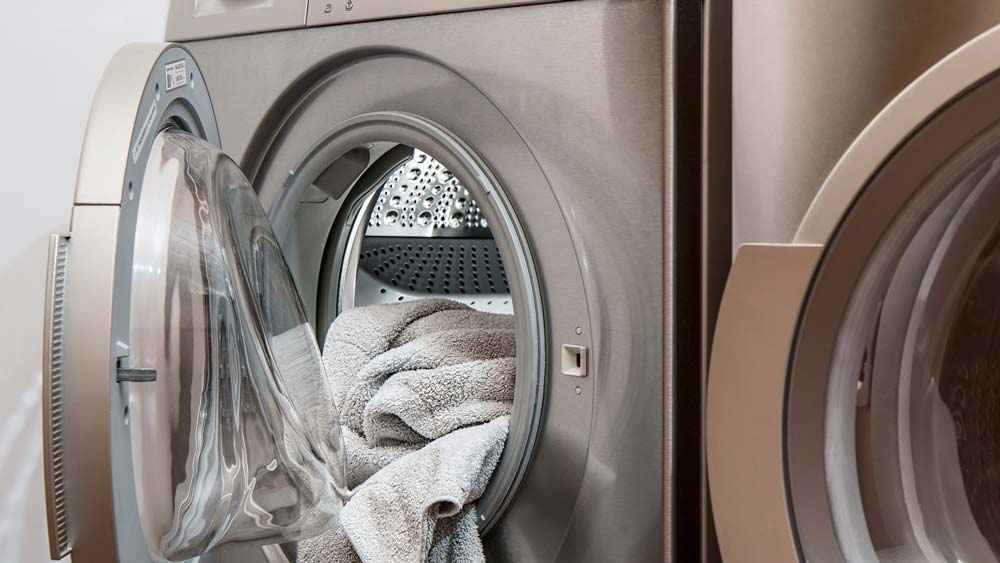 Repairing a broken washing machine is generally less expensive than purchasing an entirely new unit. In fact, a skilled washer and dryer repair expert can usually fix the issue for a fraction of the cost of a new machine. When you call in Raynor Appliance Service, we'll start by examining the symptoms in order to diagnose the root cause of your washer's problems. Certain parts may need replacing or repair after repeated use, including:
Water pump
Lid switch
Water level switch
Temperature switch
Timer
Water inlet valve
Drive belts and pulleys
Motor
Malfunctions in these and other crucial washing machine parts can result in the washer not filling, not spinning, not draining, leaking, and even not starting at all. But with Raynor Appliance Service's washing machine repair pros on your side, you're on your way to a washer that works as well—or better—than when you first bought it!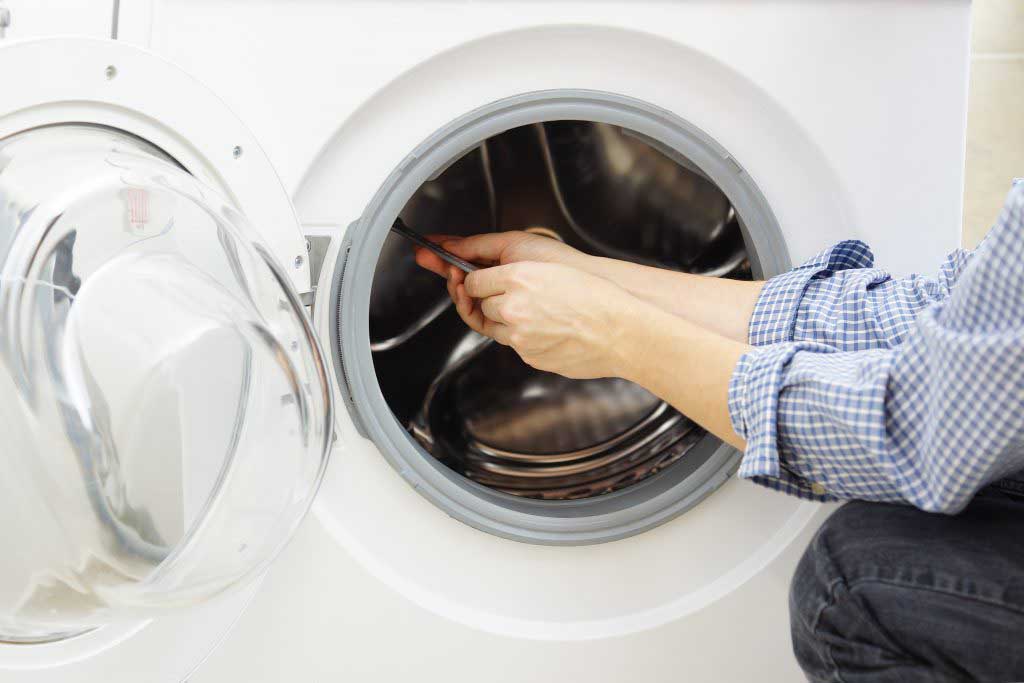 Call us today to discuss the washing machine repairs you need. Our team works on all major brands and models, so whether you require Maytag washing machine repair, GE washing machine repair, or service on another brand, we're there for you. We're also able to provide washing machine repairs to residential models in both private homes and commercial settings. If the washer in your church or office breaks down, look no further than Raynor Appliance Service to get you up and running again.
At Raynor Appliance Service, we understand that you can't afford to have the same problem occur over and over again. That's why we prioritize top-quality workmanship on every job. When you hire a member of our team for washer/dryer repair, you can be sure we'll work hard until the problem is solved. Plus, unlike some other washer and dryer repair companies in the Smithtown area, Raynor Appliance Service offers a one-year guarantee on both parts and labor. If something happens and the problem comes back, we'll get a washing machines repair technician to your home or business fast to check our work and fix it, once and for all.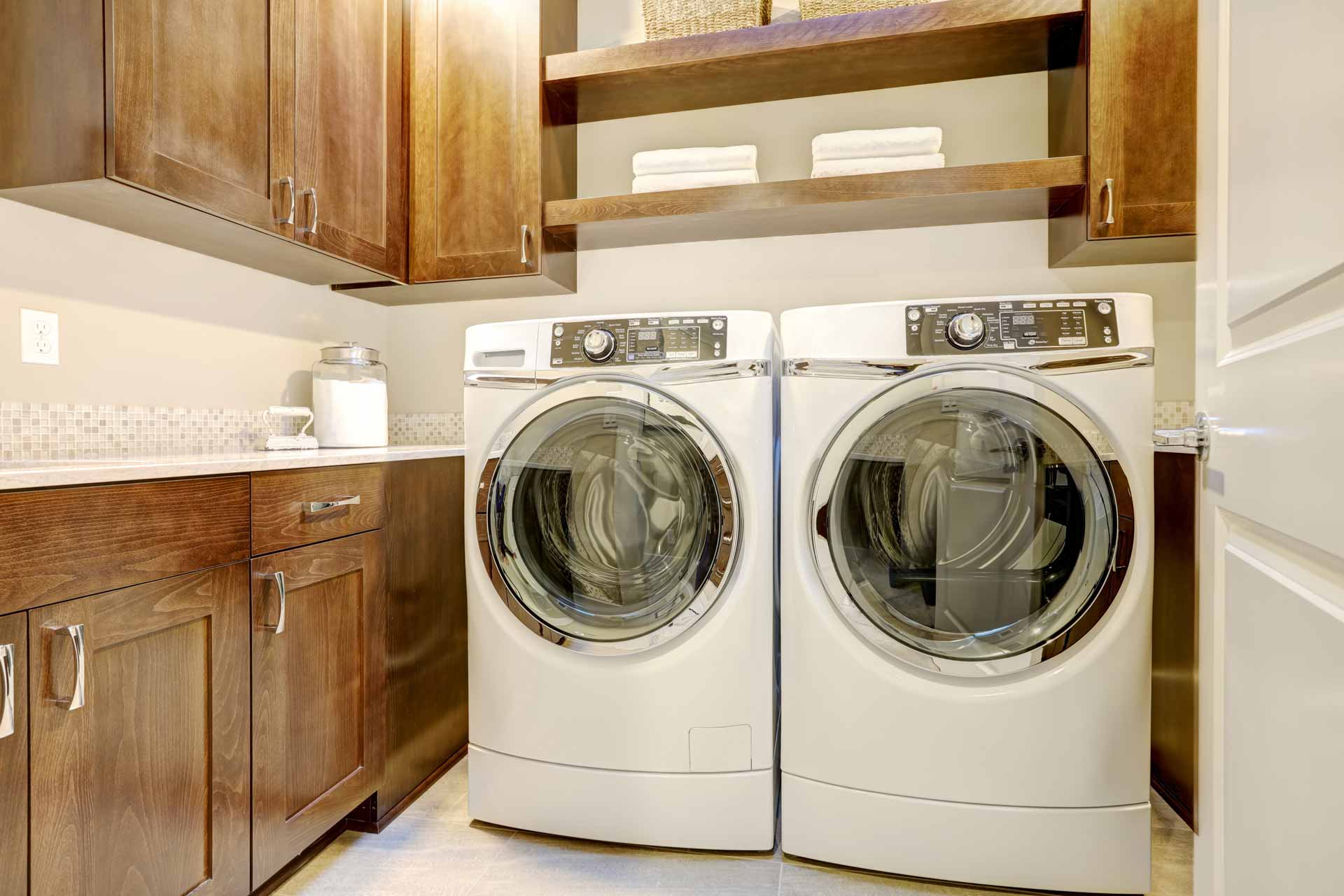 The team at Raynor Appliance Service is licensed, bonded, and insured for all of our appliance repairs, including Maytag washing machine repair and GE washing machine repair. We work seven days a week to solve washing machine and other residential appliance issues in our community. If you have an emergency, we'll rush over to help.
If you need to repair a washing machine in the Smithtown area, look no further than Raynor Appliance Service's team of trained, skilled, and friendly professionals. We're serious about providing superior customer service and craftsmanship at a price that won't break the bank, because we're serious about your satisfaction. Don't wait another day to get a washing machine that works for you. Call or e-mail Raynor Appliance Service today!